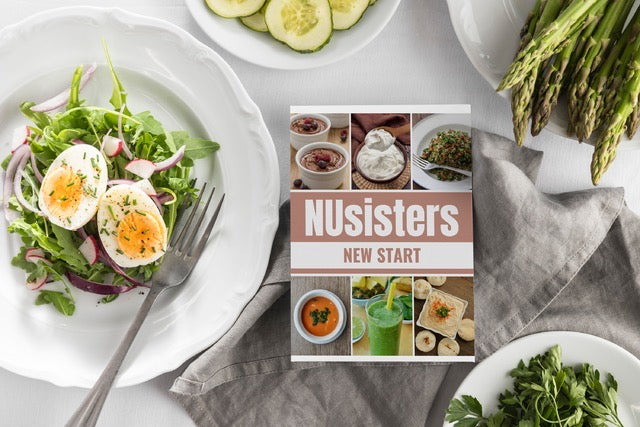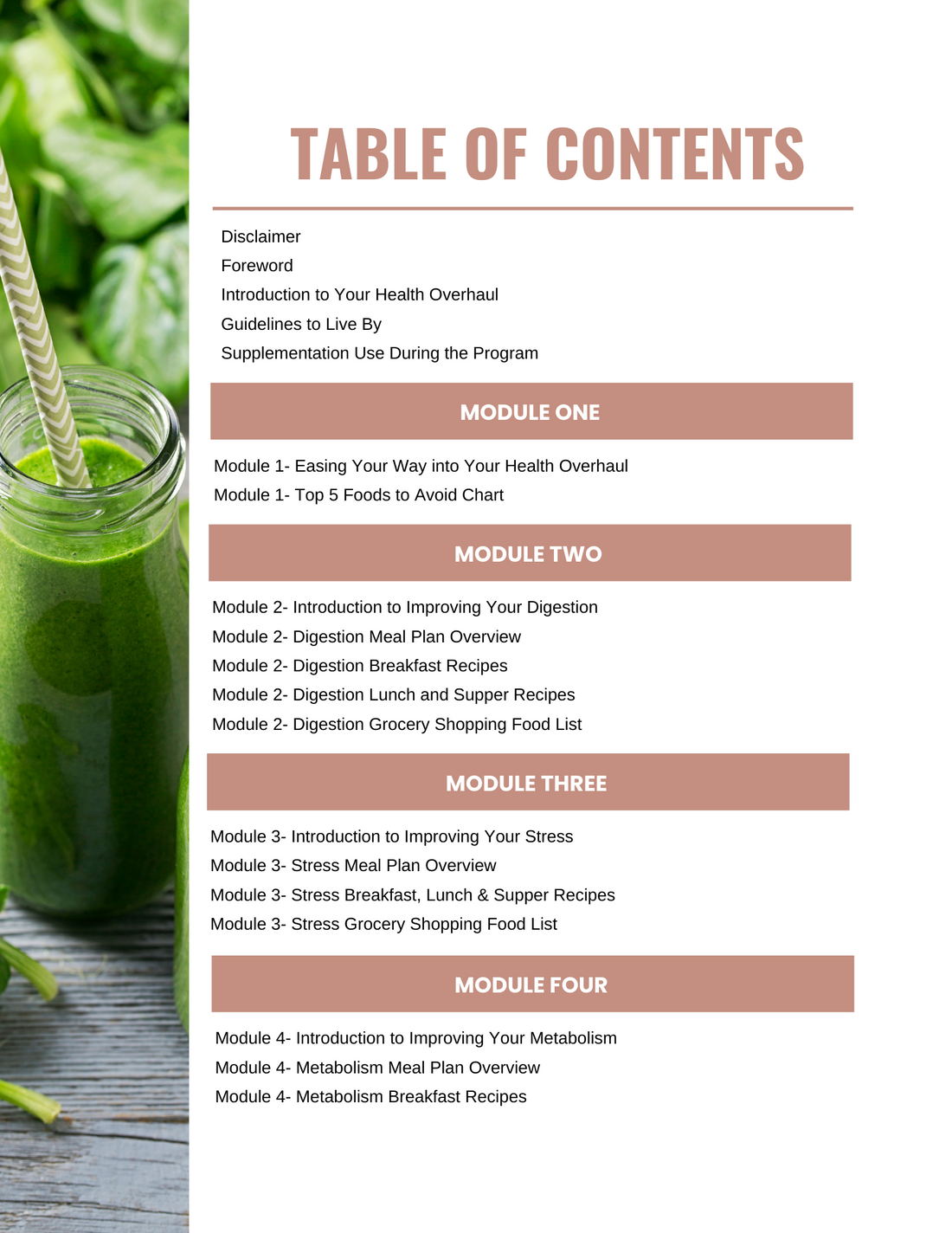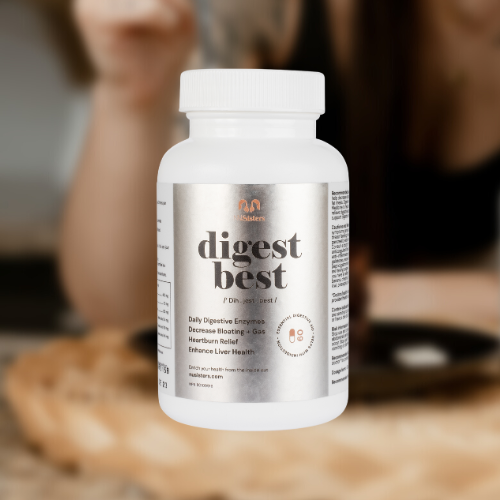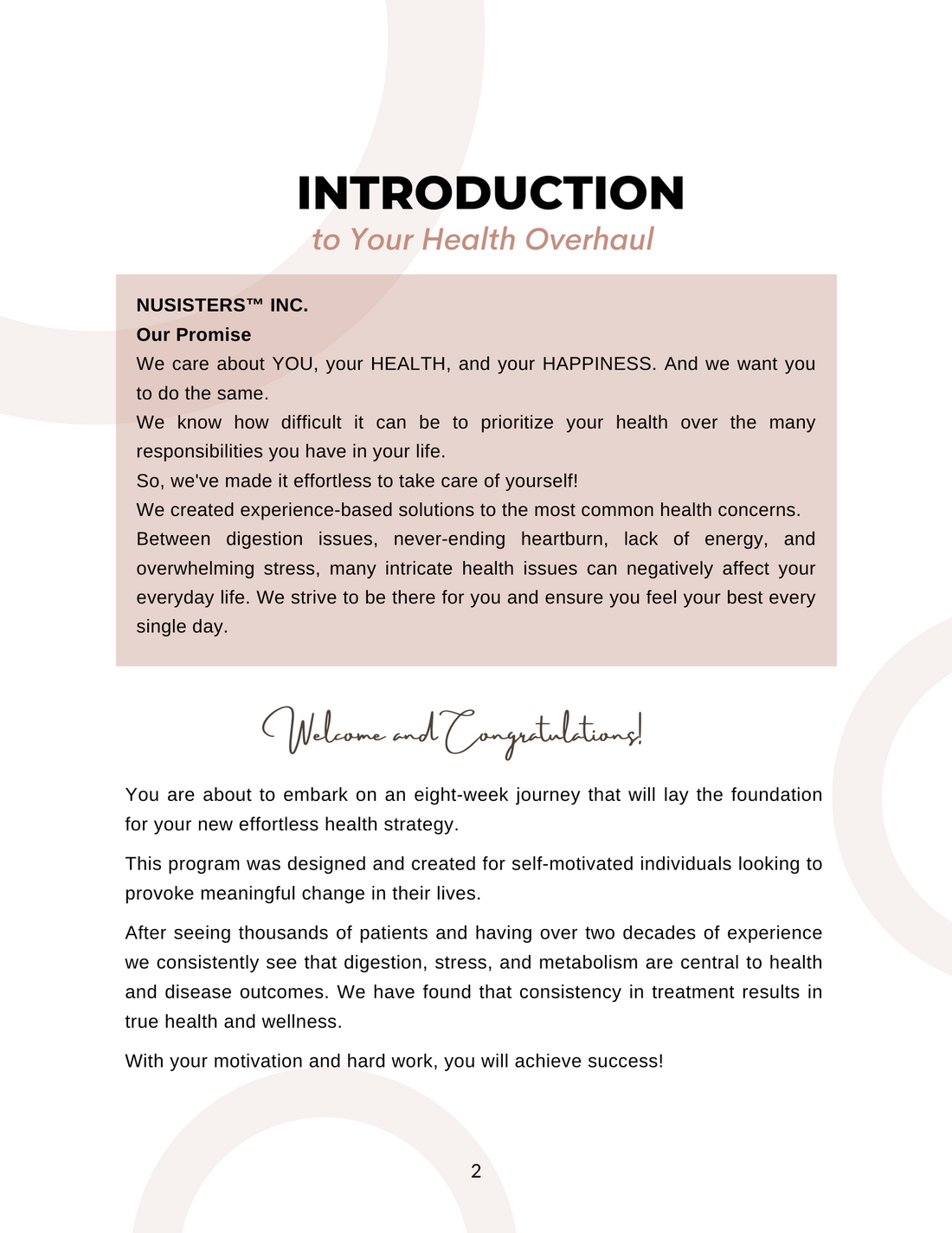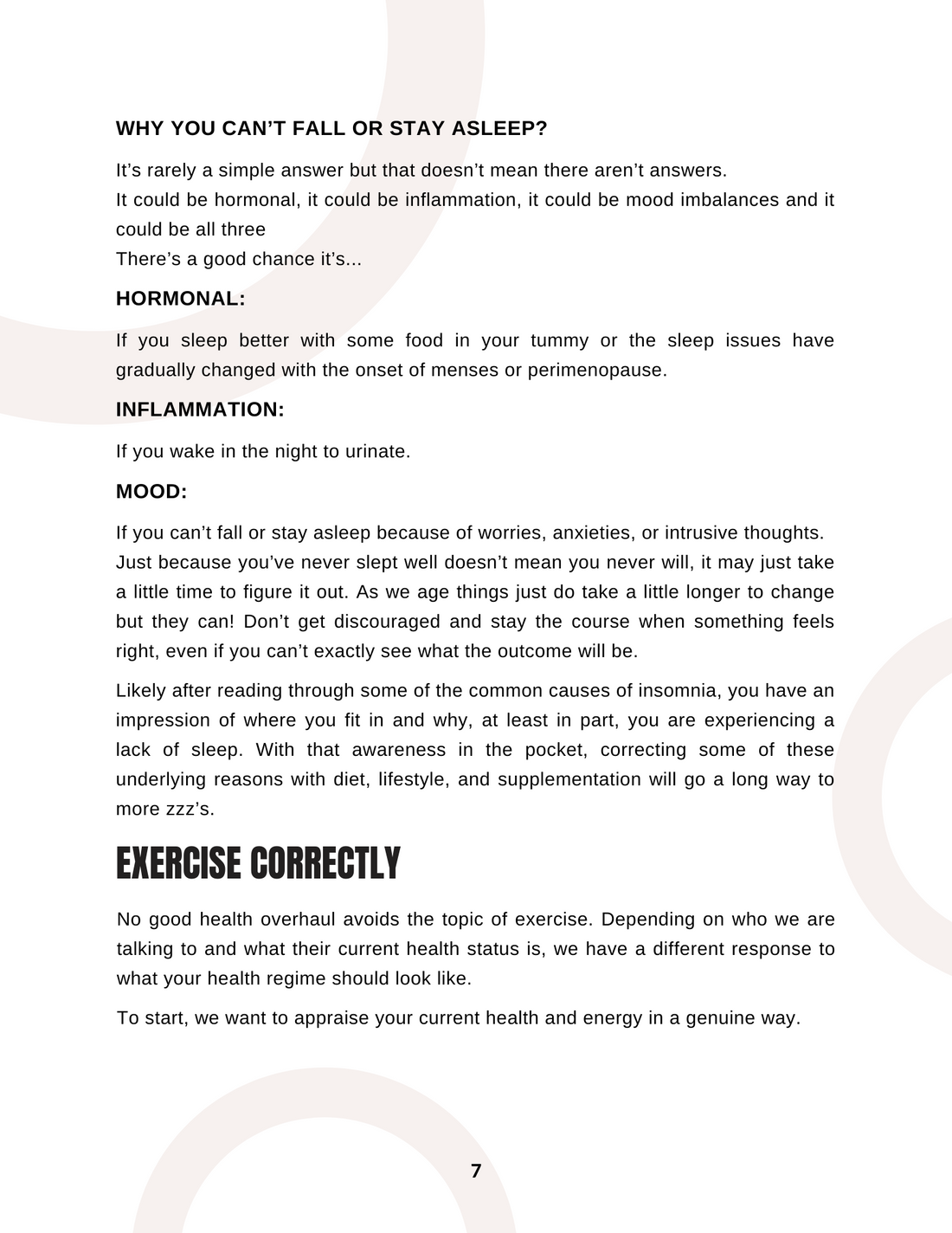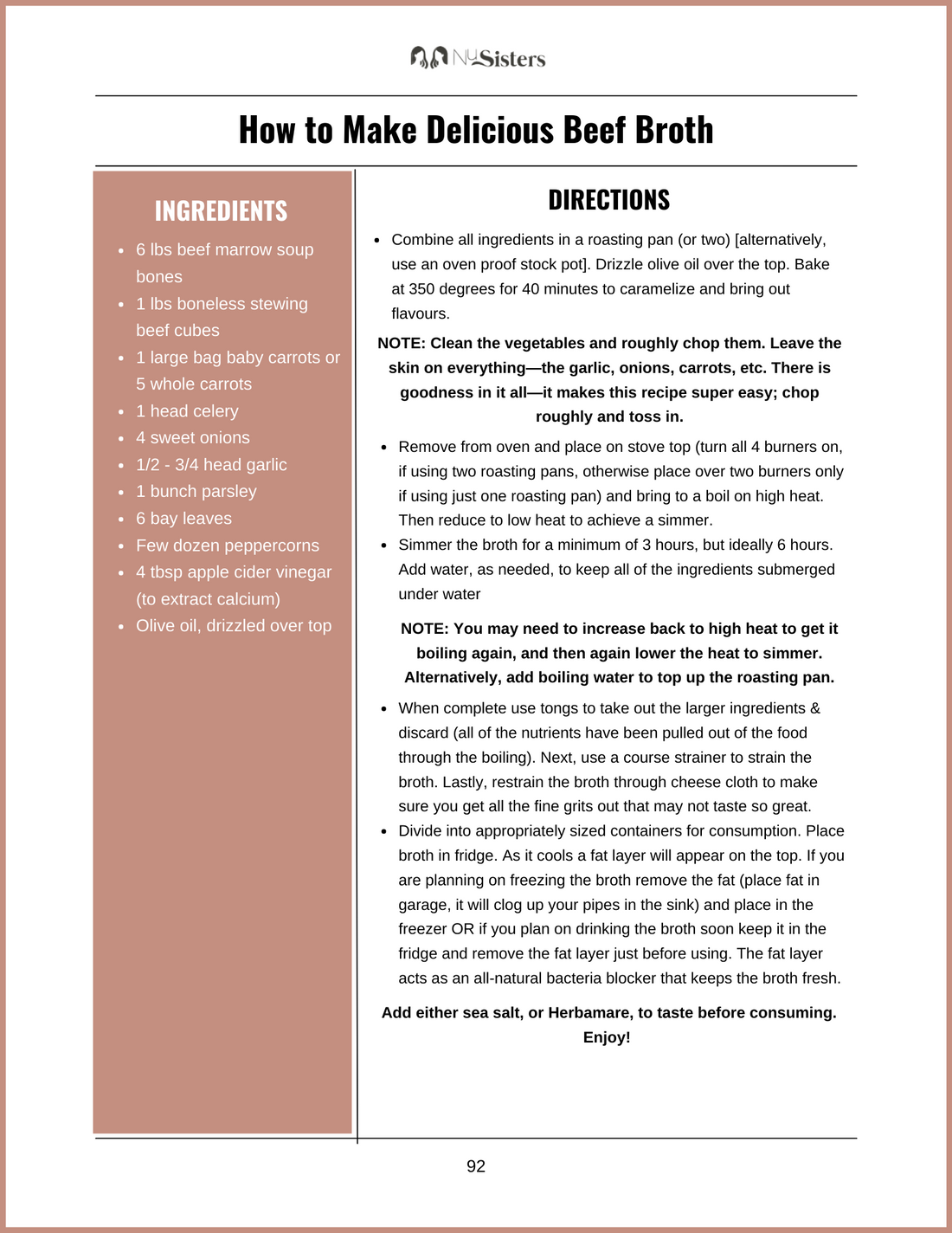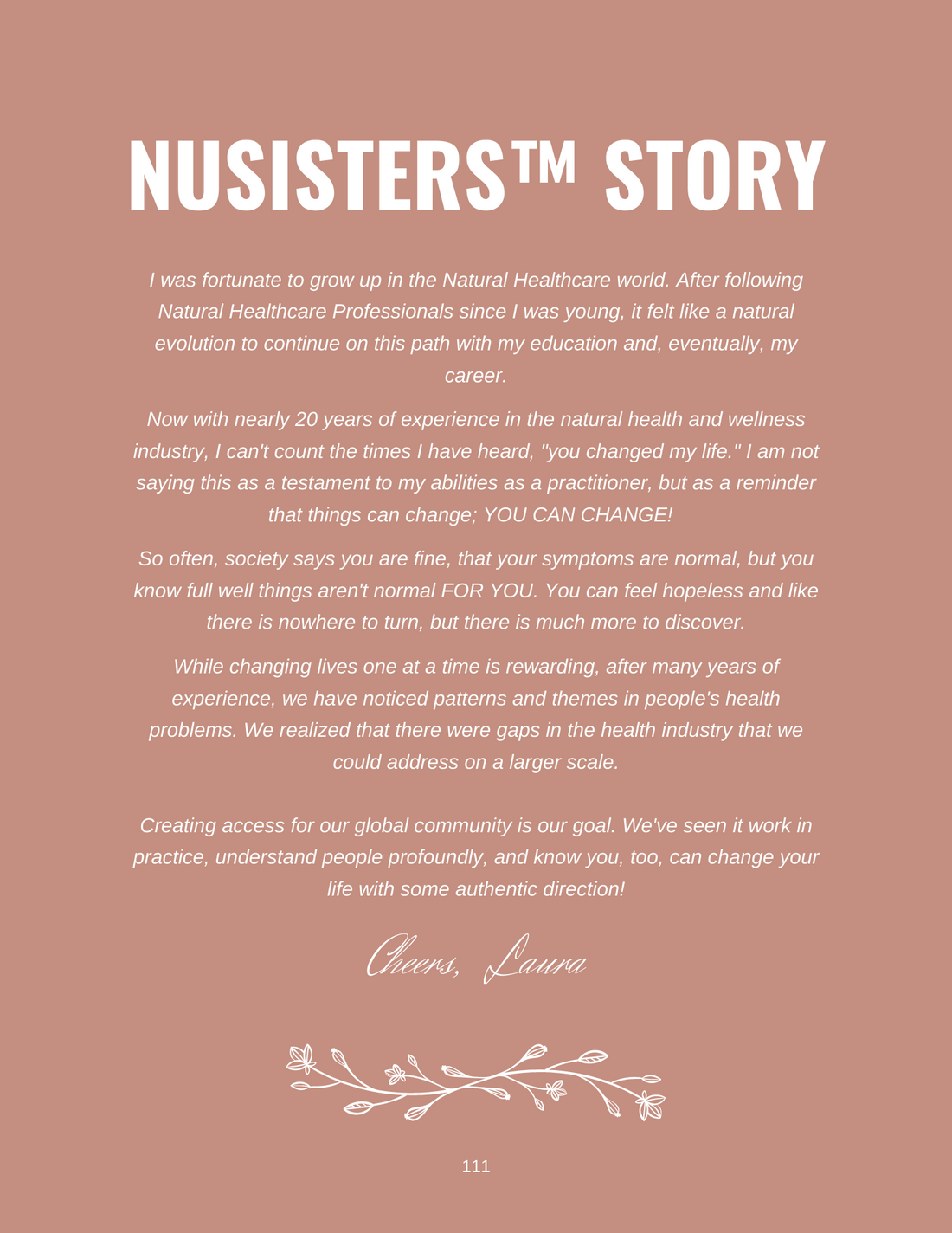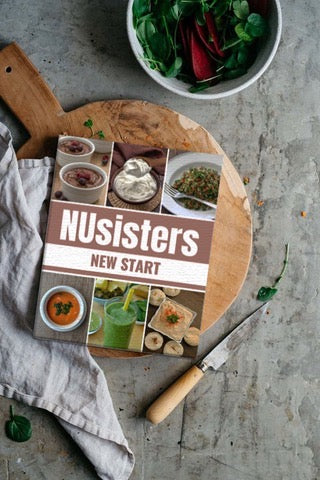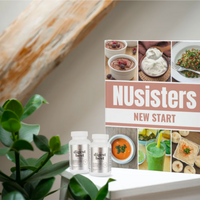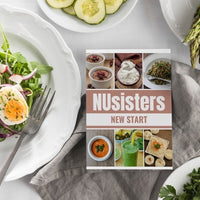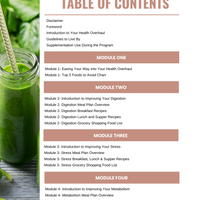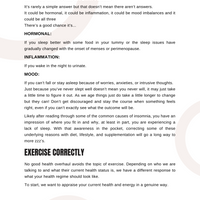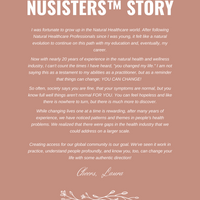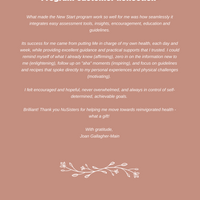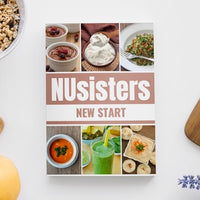 The Bundle: E-Book + 2 Digest Best (2 x 120 Capsules)
Now Available: An Actionable, Step-by-Step Plan to Digest Your Best!
Are you looking for a new start, a reset, and don't know where to turn? NUsisters New Start offers just that!
This bundle includes an eight-week journey that will lay the foundation for your new effortless health strategy! PLUS, TWO BOTTLES OF DIGEST BEST to ramp up and optimize your digestive power. Now you can start digesting and absorbing the foods that you are consuming!
Includes:
Eight weeks of dietary planning (Focusing on improving your digestion, cooling your stress & inflammation, and firing up your metabolism) with:

Menu Planning
Recipes
Shopping Lists

Quizzes throughout to help you identify and prioritize your health concerns.
Supplement recommendations that correspond to each module.
Guidelines to live by.
And much more
More about Digest Best
A full-spectrum digestive aid formulated for maximum relief while:
Decreasing Bloating & Gas
Improving Macro-Breakdown of Nutrients
Better Nutritional Absorption
Reducing Inflammation
Soothing Heartburn
Increasing Bile Flow
Containing:
Betaine hydrochloride (400 mg), Globe artichoke (70 mg), Pancreatic
Enzymes/Enzymes (105 mg), Papain (192000 FCC papain units / 24 mg), Pepsin (400000 FCC pepsin unit / 50 mg), Bromelain (1600000 FCC papain units / 45 mg).
It's time to focus on your Digestion, Stress, and Metabolism and get to the root of what is working against your efforts!
You are about to embark on an eight-week journey that will lay the foundation for your new effortless health strategy.

This program was designed and created for self-motivated individuals looking to provoke meaningful change in their lives.

After seeing thousands of patients and having over two decades of experience we consistently see that digestion, stress, and metabolism are central to health and disease outcomes.
We have found that consistency in treatment results in true health and wellness.

With your motivation and hard work, you will achieve success!
If you've been struggling with fatigue, weight gain and digestive issues or you just don't feel like yourself this eBook will empower you to change your life, your health, and your happiness.

Happiness in Health is related to intricacies and details. Make subtle changes, keep them consistent and sustainable, and you will feel Miracles Happen.

Over the years we have watched thousands of patients see true and long-lasting health changes from paying attention to what didn't feel right in their bodies, searching for answers and applying change to their habits.
If you are ready to experience lasting change, come along for the ride! Ask yourself some questions and make a few changes and share in the excitement of an Effortless Health Overhaul!
The NuSisters Promise
We fully stand behind our products. If you are unhappy with your item we will happily issue you a refund or replacement!