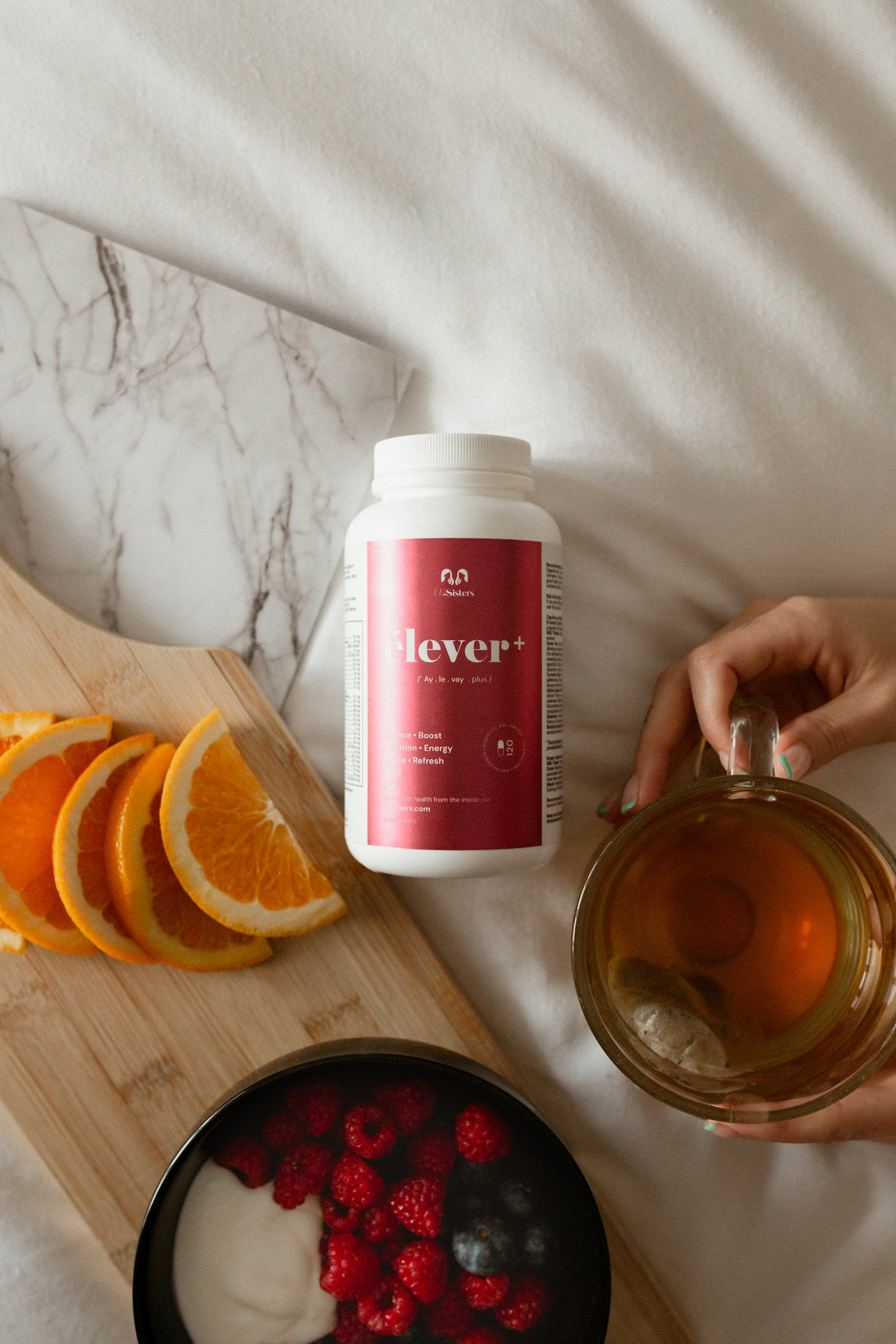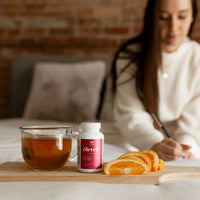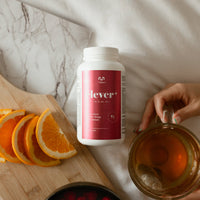 Élever+ Multivitamin For Women
People who expect more from their day chose Élever+!  
With Élever+ you'll feel energized all day.  Our special B vitamin complex blend gives your mind and body the energy needed to sustained your every day needs. Élever+ is the perfect multivitamin to support your busy lifestyle.
Packed with extra B vitamins, digestive power and more,  upgrade you old multi for the multivitamin of your future!
Health Canada Licensed NPN #80091105.
Slow aging
Maintain blood pressure
Balance cholesterol
Improve memory
Better sleep
Promote red blood cell formation
Reduce inflammation
Reduce stress and anxiety
Energy booster
Immunity booster
Take two capsules two times per day.
Note: Yellow urine is
normal and expected as with any B-Vitamin containing supplement.
Per Capsule:
N Acetyl Cysteine (100 mg), Milk Thistle [Silybum
marianum] (50 mg), Betaine HCl (50 mg), Vitamin A [Palmitate] (138.7 IU/41.9
RAE), Taurine (33.3 mg), L-Glutamine (33.3 mg), L-Glycine (33.3 mg), Magnesium
Glycinate (25 mg), Calcium Citrate (25 mg), L-Methionine (20 mg), Turmeric [curcuma
long] 16.7mg, Green Tea [camellia sinensis] (16.7 mg), DL Alpha Lipoic Acid
(16.7 mg), Pyridoxine [Vitamin B6] (16.6 mg), Thiamin [Vitamin B1] (16.6 mg),
Riboflavin [Vitamin B2] (13.3 mg), Quercetin [ Sophora japonica] (8.33 mg), Choline
[Bitartrate] (5.33 mg), Niacin [Vitamin B3] (5 mg), Inositol Hexanicotinate
(3.33 mg), Zinc [Citrate] (1.67 mg), Manganese [Gluconate] (0.67 mg), Beta-Carotene
(416.7 IU/250 mcg), Copper [Citrate] (0.11 mg), Chromium [Nicotinate] ( 83.3
mcg), Methylcobalamin [Vitamin B12] (66.7 mcg), L-5-Methyltetrafolate [Folate] (33.1
mcg), Selenium [L-Selenomethionine] (25 mcg), Molybdenum [Citrate] (25 mcg),
Cholecalciferol [ Vitamin D3] (133.3 IU/ 3.33 mcg).
Ditch the Diet pills with
Élever+ Women
What To Expect
You can expect less anxiety, fewer mood swings, improved irritability, and fewer hormone irregularities.
You can expect less bloating, less heartburn, less cramping, less diarrhea, and less constipation. 
You can expect to reduce adrenal fatigue, headaches, sleep disturbances, and blood sugar dysfunction!
You can expect to feel better overall Every. Single. Day.

From the inside out. A Naturopathic Doctor and Holistic Nutritionist designed Élever's naturally sourced women's multivitamins.

Soothe digestion. Helps balance blood sugar and hormone levels. Features green tea extract with our vitamin B complex. Use as weight loss pills for women looking to burn away those pounds for good!

Helps support mental health. They are used for anxiety relief and stress relief. Focus better, clearer for longer, and without caffeine or brain fog.

because our metabolism booster is an excellent fat burner for women. Look good and feel good! Packed with vitamin D, B vitamins, and vitamin B12 to give you an immune system booster to assist with health and fitness.

The NuSisters Promise
We fully stand behind our products. If you are unhappy with your item we will happily issue you a refund or replacement!