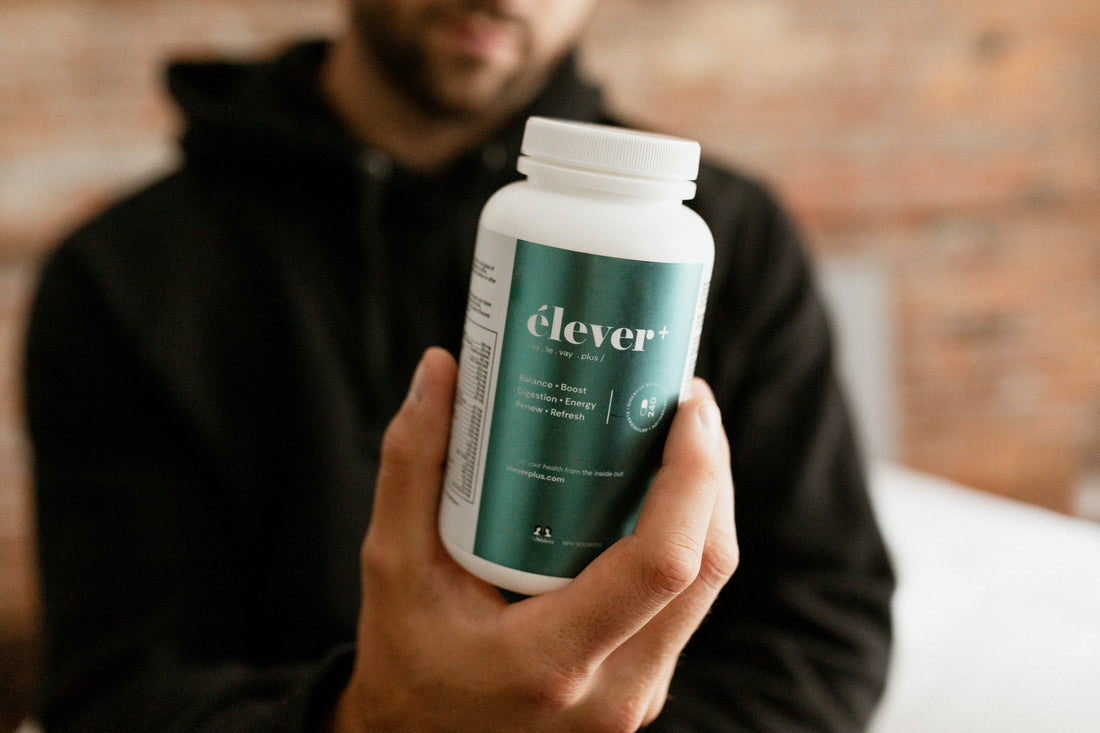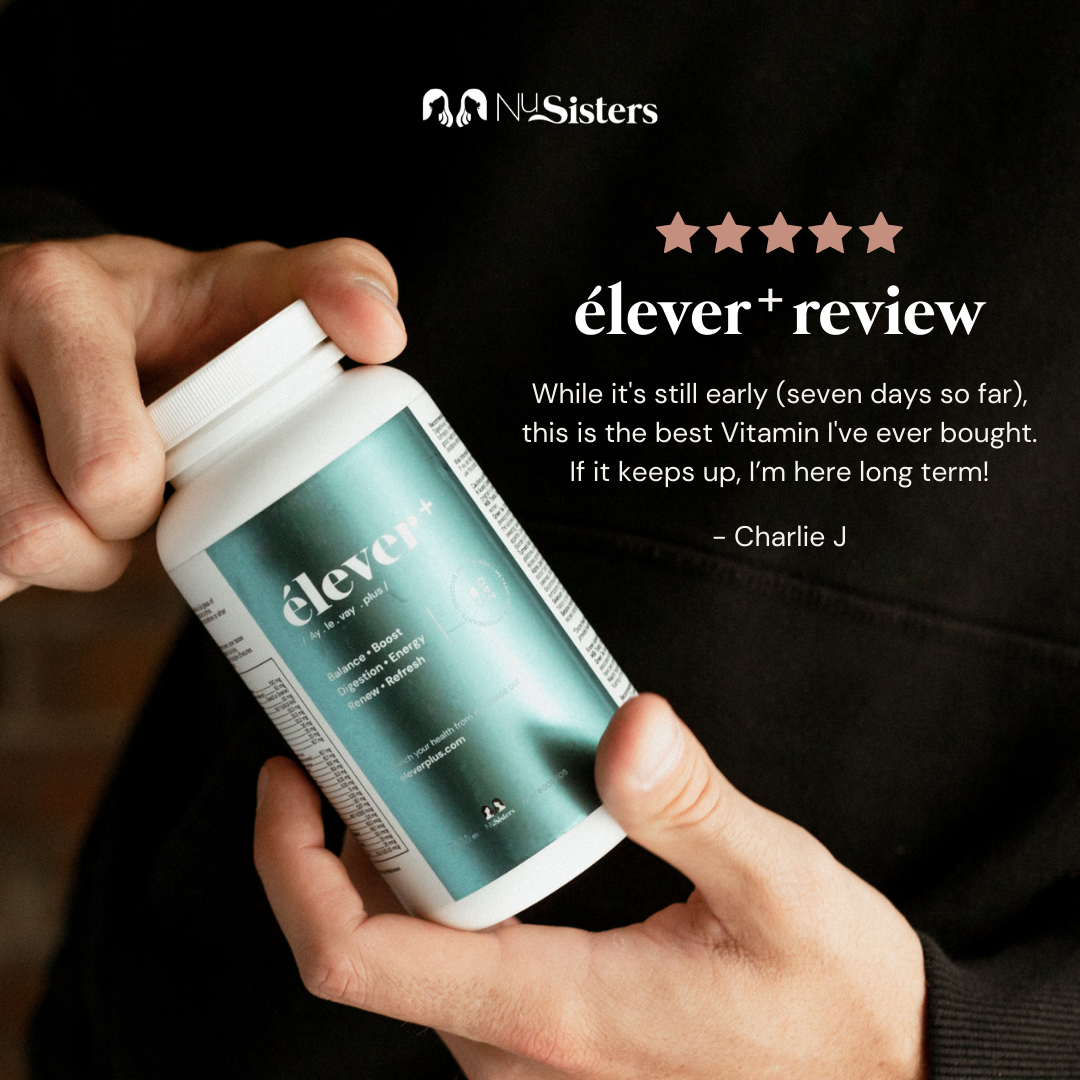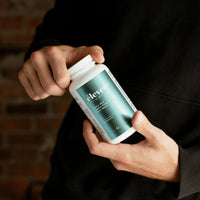 Élever+ Multivitamin for Men
This is the only multivitamin supplement you'll ever need! Why? Élever+ Men's Multivitamin delivers benefits trusted based on clinical results consistently proven for over two decades.  It features a mix of essential nutrients to keep your core strong, maintain healthy bones and joints, and promote slow aging.
Élever+ Men's Multi helps fight fatigue and brain fog without coffee, banishes bloat, eases digestion, and helps you reduce cravings and maintain normal blood sugar levels. This multivitamin is a great metabolism booster for weight loss, especially when paired with a healthy lifestyle.
This isn't just another bottle of daily vitamins for men; it's a nature-made multi for him that's healthy! It's the perfect energy supplement for men who work, go to school, or work out. From pro athletes to stay-at-home dads who love to stay fit, all men can benefit by ditching diet pills and getting on the all-natural health train with a daily multivitamin for men by Élever+.
Health Canada Licensed NPN #80091105.
Maintain blood pressure
Balance cholesterol
Reduce inflammation
Slow aging
Improve memory
Better sleep
Promote red blood cell formation
Provides liver support
Energy booster
Immunity booster
Take two capsules two times per day.
Note: Yellow urine is
normal and expected as with any B-Vitamin containing supplement.
Per Capsule:
N Acetyl Cysteine (100 mg), Milk Thistle [Silybum
marianum] (50 mg), Betaine HCl (50 mg), Vitamin A [Palmitate] (138.7 IU/41.9
RAE), Taurine (33.3 mg), L-Glutamine (33.3 mg), L-Glycine (33.3 mg), Magnesium
Glycinate (25 mg), Calcium Citrate (25 mg), L-Methionine (20 mg), Turmeric [curcuma
long] 16.7mg, Green Tea [camellia sinensis] (16.7 mg), DL Alpha Lipoic Acid
(16.7 mg), Pyridoxine [Vitamin B6] (16.6 mg), Thiamin [Vitamin B1] (16.6 mg),
Riboflavin [Vitamin B2] (13.3 mg), Quercetin [ Sophora japonica] (8.33 mg), Choline
[Bitartrate] (5.33 mg), Niacin [Vitamin B3] (5 mg), Inositol Hexanicotinate
(3.33 mg), Zinc [Citrate] (1.67 mg), Manganese [Gluconate] (0.67 mg), Beta-Carotene
(416.7 IU/250 mcg), Copper [Citrate] (0.11 mg), Chromium [Nicotinate] ( 83.3
mcg), Methylcobalamin [Vitamin B12] (66.7 mcg), L-5-Methyltetrafolate [Folate] (33.1
mcg), Selenium [L-Selenomethionine] (25 mcg), Molybdenum [Citrate] (25 mcg),
Cholecalciferol [ Vitamin D3] (133.3 IU/ 3.33 mcg).
The Natural Made Multi For Him
Élever+ Men's
What To Expect
This product fights fatigue without coffee, jitters, or brain fog. Our B complex vitamin blend gives your mind and body a sustained natural boost when needed—the perfect energy supplement for work, school, and working out. Banish bloat, ease digestion, reduce cravings, and maintain normal blood sugar levels. They are also used as a metabolism booster for weight loss. Perhaps the truest made-for-men multivitamin!
from the inside out. Élever's naturally sourced multivitamins are unique. They use a signature blend of men's vitamins created by a naturopathic doctor and holistic nutritionist.
soothe digestion. Helps balance blood sugar and hormone levels. Features green tea extract with our vitamin B complex. Use as weight loss pills for women looking to burn away those pounds for good!
helps support mental health. Used as anxiety relief and stress relief. Focus better, clearer for longer, and without coffee or brain fog.
because our metabolism booster is a great fat burner for women. Look good and feel good! Packed with vitamin D, vitamin D3, vitamin B6 and vitamin B12 to give you an immune system booster assist for health and fitness.
The NUsisters™ Promise
With the NUsisters™line, you can feel confident that you are using an authentic Canadian Brand with decades of results that are specific to what is underlying your health.
We fully stand behind our products. If you are unhappy with your item we will happily issue you a refund or replacement!