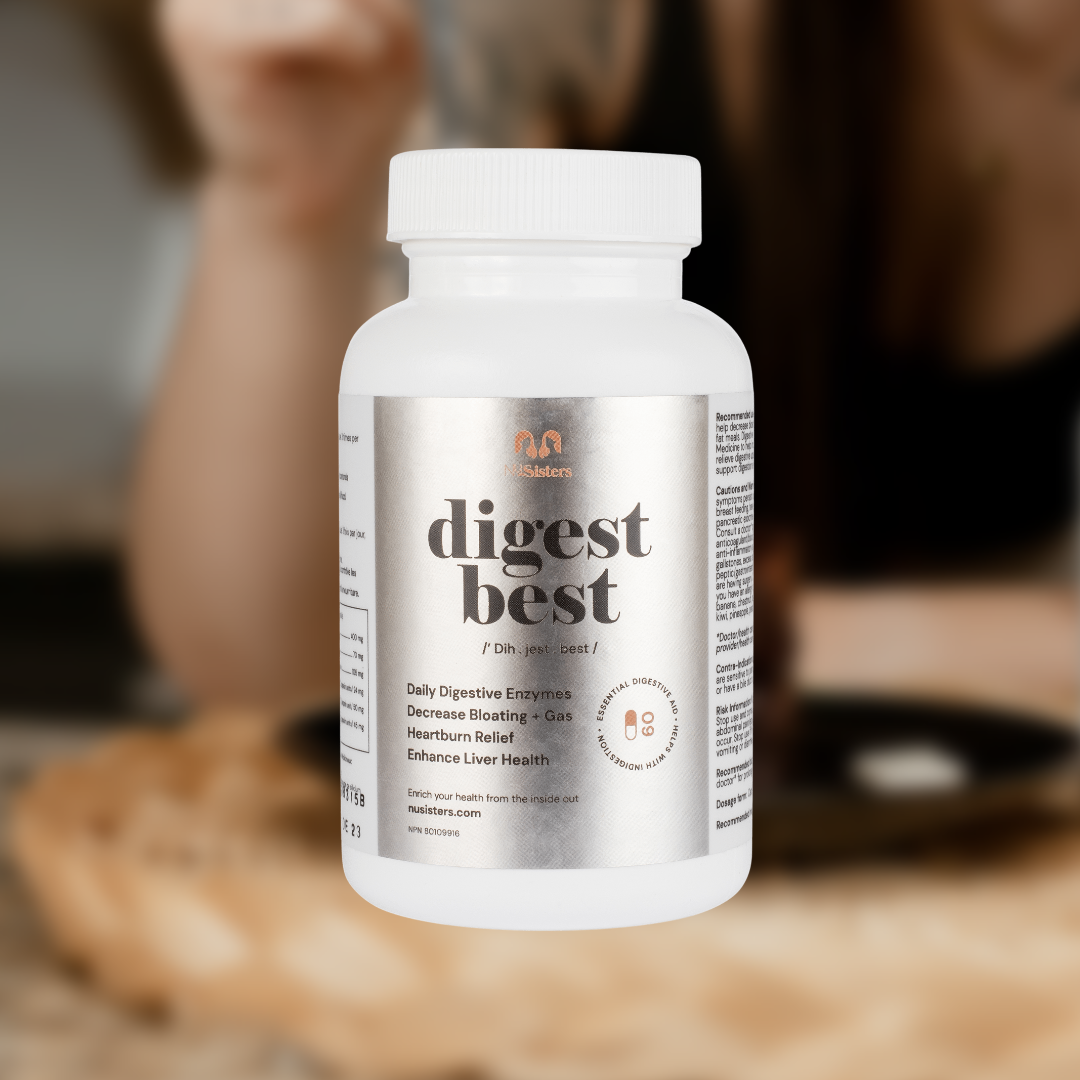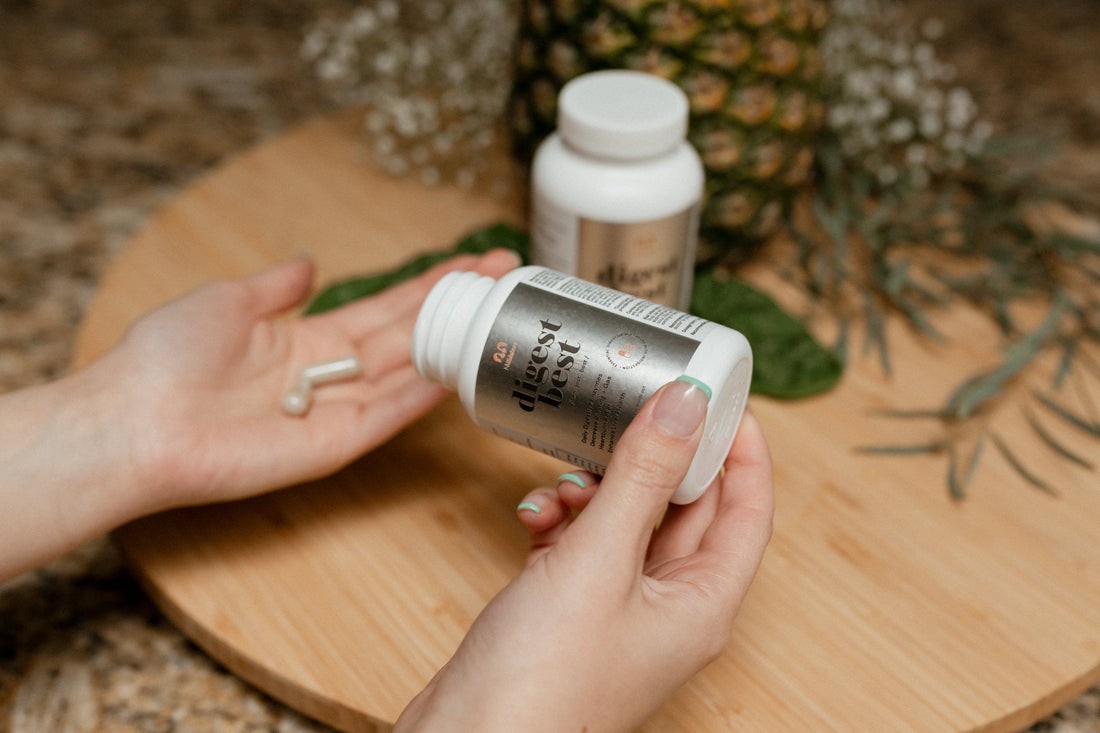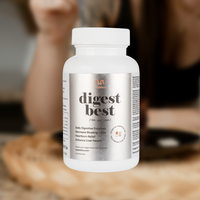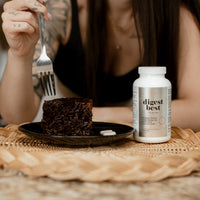 Digest Best- Digestive Enzyme
Doctor recommended, Digest Best provides natural and quick relief of indigestion pain, gas, bloating, and heartburn, with trusted clinical results for over two decades and counting.
It's a full-spectrum digestive aid formulated for maximum relief. Containing papaya, pineapple, artichoke, and more natural ingredients. Our supplement formula uses clean ingredients to strengthen the gut and improve overall wellness! 
Get superior absorption of the essential nutrients you need to feel your best & live a healthy lifestyle!
Health Canada Licensed NPN #80109916.
Ease digestion
Decrease bloating & gas
Improve macro-breakdown of nutrients
Better nutritional absorption
Reduce inflammation
Soothe heartburn
Increase bile flow
Take 1 capsule 3 times per day.
Per Capsule:
Betaine hydrochloride (400 mg), Globe artichoke (70 mg), Pancreatic
Enzymes/Enzymes (105 mg), Papain (192000 FCC papain units / 24 mg), Pepsin (400000 FCC pepsin unit / 50 mg), Bromelain (1600000 FCC papain units / 45 mg).
Digest Best
A Full Spectrum Digestive Aid Formulated for Maximum Relief of Indigestion Pain Caused by Bloating, Gas and Heartburn.
What To Expect
Digest Best will help the body to break down the food we eat. Not only do we get the nutrients we need when we digest more effectively, but digestive enzymes can also help reduce bloating, gas, and indigestion and improve elimination, which helps with bowel movements. Digest Best has added pancreatic enzymes for more efficient digestion.
Anytime!
Digest Best helps with food breakdown and eliminates gas, bloating, and indigestion when taken with food. On its own, on an empty stomach, the carefully crafted formulation reduces inflammation.
YES! The source is essential to NUsisters™. Several sources and
different methods can extract enzymes from natural sources. Plant-based digestive enzymes are functional over a wide range of pH levels, making them ideal for aiding overall function throughout the digestive system and compatible with vegetarian and vegan diets.
Banish bloating, cramping, and bowel irregularity caused by indigestion pain. Assists in the breakdown of food for energy absorption.
by improving the macro breakdown of fat, protein, and carbohydrates so you can feel your best! When you absorb the essential micronutrients, key vitamins, and minerals your body craves, your hormones and brain perform at their peak.
The NuSisters Promise
We fully stand behind our products. If you are unhappy with your item we will happily issue you a refund or replacement!