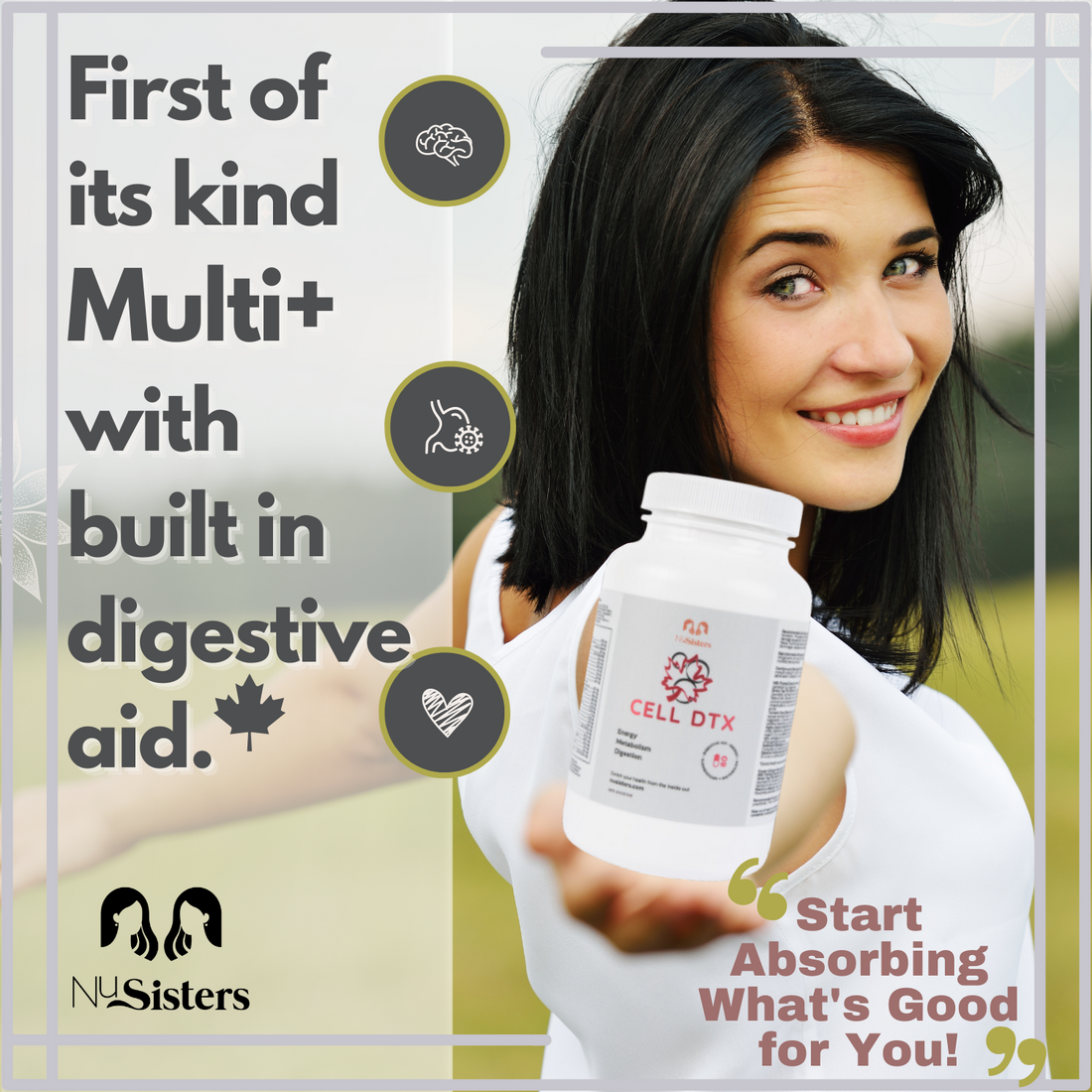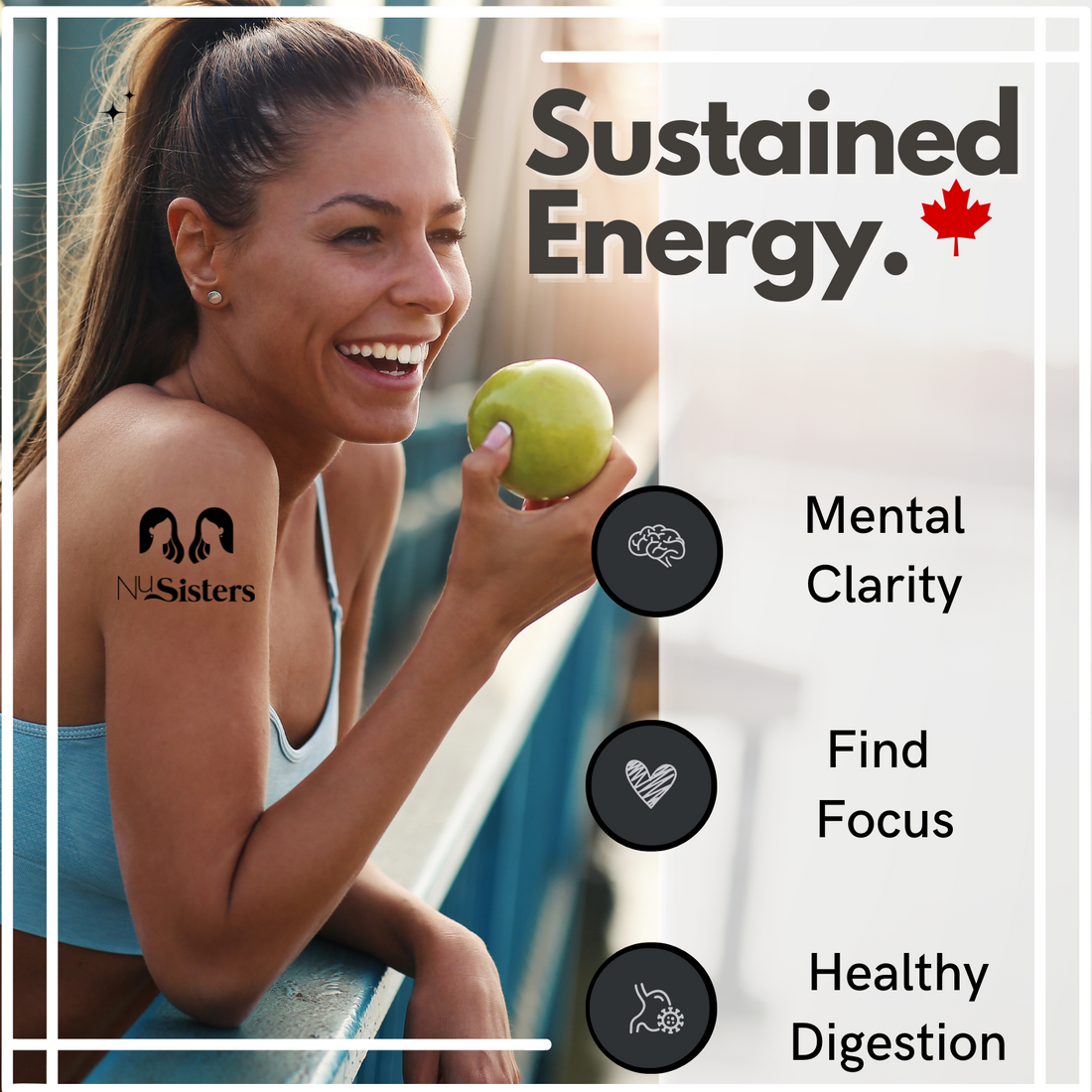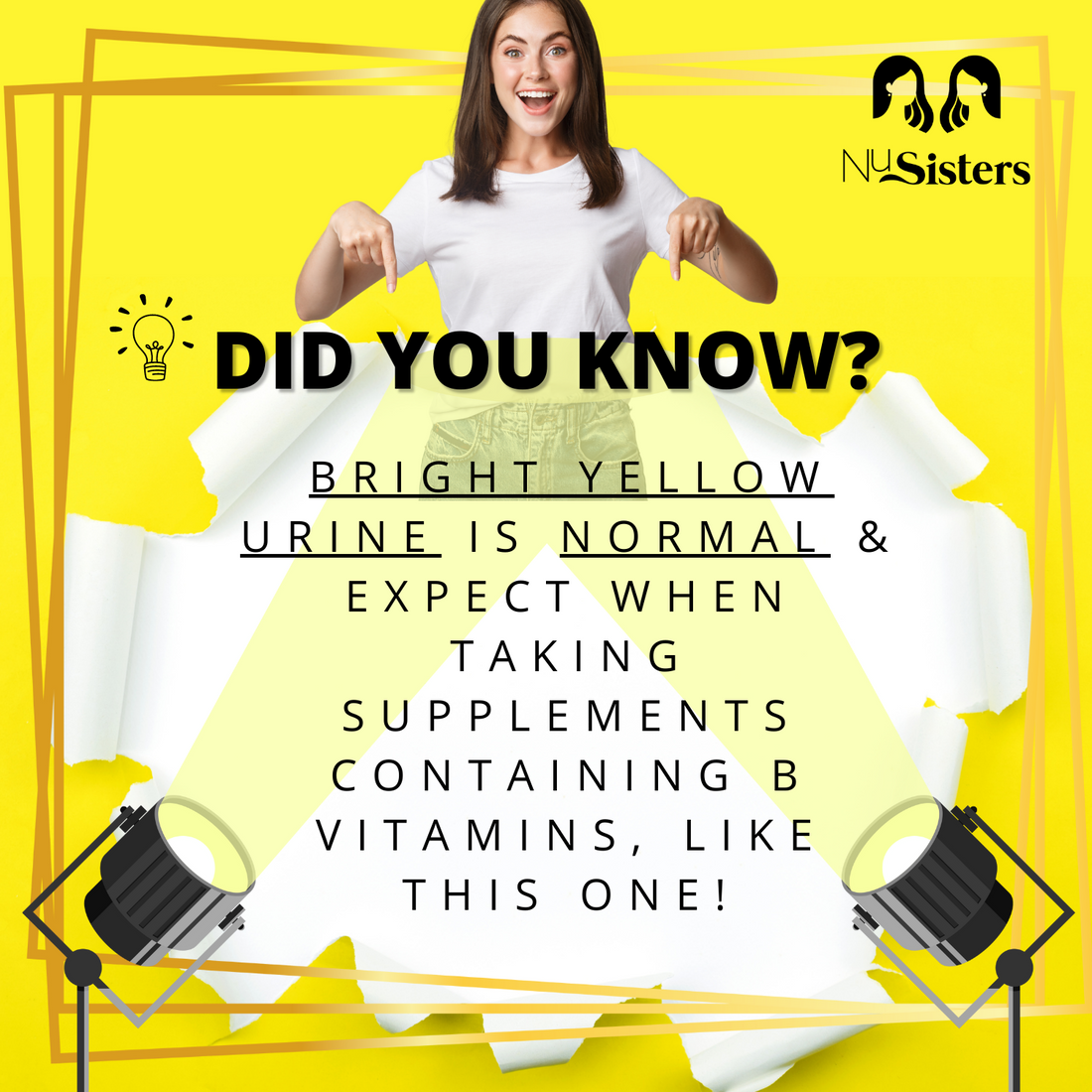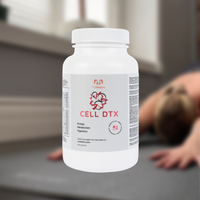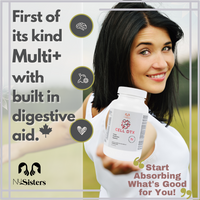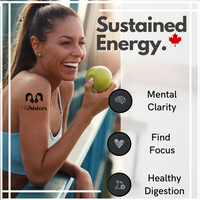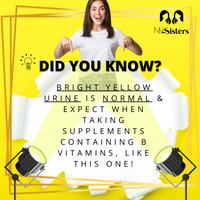 Cell DTX- Energy. Metabolism. Digestion.
Cell DTX is a daily multivitamin with a kick! This energy metabolism MEGA booster helps in the process of generating energy in the body every day! What's unique about Cell DTX is that it has DIGESTIVE POWER packed right inside to increase the absorption of the vitamin and mineral complexes, which is essential to optimizing metabolism energy production! 
Health Canada Licensed NPN #80091105.
Less Stress
Less Exhaustion & Brain Fog
Pure Energy
Increased Clarity
Increased Focus
No Caffeine Jitters
Less Anxiety, Bloating & Cramps
Overall Feel Better Everyday!
Enjoy flexible dosing! Everyone's daily need is different. Take two capsules per day if your symptoms are mild. Take up to a maximum
daily dose of six capsules if you want to ignite lasting change.
Note: Yellow urine is
normal and expected as with any B-Vitamin containing supplement.
Per Capsule:
N Acetyl Cysteine (100 mg), Milk Thistle [Silybum marianum] (50 mg), Betaine HCl (50 mg), Vitamin A [Palmitate] (138.7 IU/41.9 RAE), Taurine (33.3 mg), L-Glutamine (33.3 mg), L-Glycine (33.3 mg), Magnesium Glycinate (25 mg), Calcium Citrate (25 mg), L-Methionine (20 mg), Turmeric [curcuma longa] 16.7mg, Green Tea [camellia sinensis] (16.7 mg), DL Alpha Lipoic Acid (16.7 mg), Pyridoxine [Vitamin B6] (16.6 mg), Thiamin [Vitamin B1] (16.6 mg), Riboflavin [Vitamin B2] (13.3 mg), Quercetin [ Sophora japonica] (8.33 mg), Choline
[Bitartrate] (5.33 mg), Niacin [Vitamin B3] (5 mg), Inositol Hexanicotinate (3.33 mg), Zinc [Citrate] (1.67 mg), Manganese [Gluconate] (0.67 mg), Beta-Carotene (416.7 IU/250 mcg), Copper [Citrate] (0.11 mg), Chromium [Nicotinate] ( 83.3
mcg), Methylcobalamin [Vitamin B12] (66.7 mcg), L-5-Methyltetrafolate [Folate]
(33.1 mcg), Selenium [L-Selenomethionine] (25 mcg), Molybdenum [Citrate] (25 mcg),
Cholecalciferol [ Vitamin D3] (133.3 IU/ 3.33 mcg).
A Daily Multivitamin With An Energy-Boosting KICK!
Cell DTX
What To Expect
Feel more energized, secure, and healthy on a day-to-day basis. Minimize suffering from irritability, depression, and mood swings. Experience less bloating, heartburn, cramping, diarrhea, and constipation. Reduce adrenal fatigue, headaches, sleep disturbances, hormone irregularities, and blood sugar dysfunction.
with the Power of B Vitamins
Relief from food cravings, bloating, & heartburn. Maximum strength absorption!
Ease stress, exhaustion & brain fog-pure energy, clarity & focus, without stimulants or coffee.
Access anti-aging with 12 plus natural sourced antioxidants + health booster.
The NuSisters Promise
We fully stand behind our products. If you are unhappy with your item we will happily issue you a refund or replacement!